Great, finally you have decided to visit Malta. You want to experience its history, its culture, its food and have fun whilst doing it. Well here is a guide that will get you through 7 days of a fun pack trip with plenty of good food, unique experiences, rich in history and culture and most of all great for anyone of any age. Depending on the period of your visit, be it winter or summer time, we have included options for both periods.
Let's start with the clothes to wear, your packing list made easy.
Spring April – May: Temperatures are not so low but night times may be a bit fresh. Expect sun on most days but also expect some wind, and perhaps some light showers. Pack light casual clothes for during the day, at least 1 pullover and a jacket for the evenings, shirts and t shirts, a two sets of wear that you will feel comfortable in for a nice evening out in one of the nice places mentioned here-under.
Summer June – September: Temperatures start rising, August being the hottest, September also mostly hot and humid. Pack summery casual clothes for during the day, t-shirts and shorts are ideal. Between end of May to third wee of June evenings may be a little fresh, a cardigan, pullover or light jacket may be suitable. For night time light trousers, half sleeve shirts will do you well even when you go out for a nice evening out in one of the nice places mentioned here-under.
Autumn October to November: Weather is usually still warm around this period but still quite unpredictable. Best to treat your packing like spring time.
Winter December – February: These are the coldest months, expect wind and rain and perhaps a thunder storm or two. Although temperatures are slightly higher when compared to most other EU countries, bare in mind that Malta is a tiny island surround by sea hence quite damp and levels of humidity are quite high. Best to be prepared and pack warm clothes. Pullovers, under-vests a couple of T-shirts for in your hotel and for during those unexpected warmer days during this period will be ideal.
Right, now that you have your packing set, here's a list of 7 day and night items that you can plan to have a great holiday in Malta. Further below is a short list of things you should not do on holiday anywhere!
Daytime
1 Beach  & Pool (Summer)- Morning to Afternoon: This beach, one of the cleanest in Malta, is the largest and safest beach situated in the North of the island: Mellieha Bay. If staying at a hotel, you may want to spend at least a day relaxing by the pool. Most hotels have indoor pools too for during wintertime. You don't need to spend so much time at the pool in that case. Utilise your time to explore the area and discover new things.
2 Gozo, yes Visit Gozo – Morning to Afternoon: Gozo, Malta's sister island, is even smaller than Malta and has managed to keep its identity and uniqueness throughout the years. Many places to visit there. You may go and explore it by yourself or hop on one of those hop on hop of buses or go with a day tour and try and see most of the gems to be discovered there. Many people fall in love with this island, I have.
3 Visit Valletta – Morning To Afternoon: If you have not visited Valletta before, then this is something you should do. Valletta is the capital of Malta and is known as the city. Not your typical city but one that offers visitors a unique glimpse of a medieval architectural design that blended with a modern feel. Full of history and culture and bound to make you fall in love with the city.   Apart from the many shops, restaurants, museums, morning market, theatres and cinemas you also see the new City Gate project and Parliament that were designed by the Italian architect Renzo Piano. There are three main gardens to visit as well. The most impressive being the Upper Barrakka Garden as this offer spectacular views of the port and the other three cities Senglea, Cospicua and Victoriosa which fall across opposite Valletta. Then there is the lower Barrakka Garden and Hastings Garden. to visit if you like these kind of places.
4 Visit Mdina – Morning To Afternoon: Mdina was the capital of Malta until around 1530 and is titled as 'la Città Notabile' (the Noble City). If you have not visited before, in Mdina you will find amongst some various other museums, Malta's national Museum. An interesting feature to visit whilst there is the Mdina Experience that offers an extensive breakdown of the city's history in about 20-30mins.
5. Lunch at The fishing Village – Morning to Afternoon: Visit Marsaxlokk, the fishing village, and if you like fish, try out one of the many restaurants offering fresh fish on their menus. On a nice day you can sit outside whilst enjoying the spectacular views ahead, slightly distorted by PN's Delimara Power Station and slightly obstructed by PL's controversial huge LNG Tanker that has been placed just outside this picturesque village. Either way the situation is quirky and uniquely Maltese.

6. Have a buzz on the old Maltese Bus & go around on a Hop On Hop Off Bus – Morning To Afternoon: Use this day to get on one of those Hop on Hop off  buses that take you to several palces around Malta in one day. This is a great way to explore many places around the island in a short span of time. Whilst at it, also experience one of the old Maltese buses, also known (in their time) as the bone shakers. These buses which operated since the 1930s were finally put out of service in 2011. However some of them have survived and have been restored to their former glory, now used mainly as a tourist attraction and for events. Don't miss the opportunity if you have never experienced this before.
7. The Sliema Shopping Experience –  Morning to Afternoon: Have some fun shopping (or at least window shopping). Sliema is a great area to discover, quite urban and lively during the day. Plenty of shops there including the island's current largest shopping mall, The Point. Also you can enjoy a good time there with various coffee and snack outlets lined up on the strand.
Night time
1 Dine Out at a local restaurant – Night: If you have never experienced Maltese cuisine, we would suggest you try this at least once in your lifetime. The worse case scenario is that it may not appeal to you, but at least you can say that you have tried it. If you really want to go Maltese then Mgarr is the village you need to go to. Various restaurants around the village church offer typical local dishes.
2 Don't miss this great show – Night: According to many TripAdvisor reviews, The Chamber of Mysteries is one of (if not The) the best nights out in Malta. Imagine a traditional night then blend that with lots of magic and illusion.  Not to be missed if you want to experience something exciting, fun and entertaining. At the time of writing, the show is open all year round.
3 Go to Paceville – Night: Experience this at least once. You could love it or hate it, either way it is a great experience. Paceville is the entertainment hub of Malta, lights, loud music, food and drink, lots of drink. Expect a younger generation during the early hours of the night however there are venues targeted for any age. Pubs, nightclubs, restaurants, gentleman's clubs and plenty of  promoters trying to grab your attention to lure you in to their respective venues. You can smell the drink in the air whilst watching boys being boys and wondering how some girls don't feel cold. Still you can find some great upper class venues there to have a relaxing or romantic night out if this is what you desire.
4 A Local Pub – Night: Find a local pub and we mean a real authentic Maltese one. These usually offer drinks at great prices and great apetisers for free. Here's a few bars that you can visit depending on the area you are staying in.
5 A Malta Festa: – Night: During summer there are several feasts  (translated as Festas in Maltese) all over the island. Live bands parading down the streets whilst sounding the notes off their instruments to the sounds of crowds, children playfully running around with their friends, cues of people in front of stands offering hot dogs and burgers among other junk food creating a cheerful atmosphere usually topped with a spectacular fireworks display that ends the night. In winter there are no Festas but you can always check what's on at the Theatre, namely the Manoel Theatre, there may be something quite interesting on.
6 Evening by the Beach: This is a great thing to experience if visiting during summer, especially during a full moon. There are many beaches that have a few low cost bars surrounding them and spending a relaxing night out there would not do you any harm. Imagine yourself, on a cloudless evening with stars shining bright, sipping on your drink whilst watching the reflection of the moon on the silky calm sea hoping the moment does not end. You may still be able to do this during winter, some venues have spectacular views of the ocean through their huge glass panes.
7 Night at your Accommodation: Suitable if you are staying in a hotel or self catering apartment that offers a balcony with a view. If in a hotel, experience what the hotel has to offer, perhaps some of their entertainment in their bar or lobby. You are on holiday and you need to relax and enjoy every moment, to make it unforgettable and as relaxing as possible.
What not to do!
-Unless absolutely necessary (work, travel or family related) do not waste your time on your mobile device, computer or watching TV when on holiday.

-Unless you have already seen and experienced all of Malta ( I haven't experienced many things yet and I've been living here for over 44 years), then there is plenty to see and do, so try not to spend your entire stay in your hotel unless of course this is your idea of a holiday and what you need.
-Do not undervalue the cost of an intangible acquirement during your holiday. Most times the memory of sharing the moment with someone special at somewhere special is priceless whereas the joyful experience of making a  materialistic acquirement normally doesn't last long.
-Do not go on holiday during winter and expect to have a summer experience. If you want to have a summer holiday, go in summer.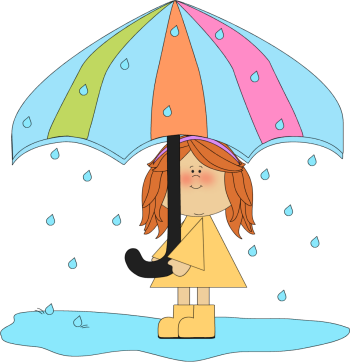 -When trying out local cuisine, never ever say the food was bad simply because it was not to your tastes, especially in your reviews and especially if you not have even tasted it and were put off by it's looks. There is no such thing as 'bad' food unless it is either off or expired.
-Yes we know it's hot and you are on holiday but keep your tops on when walking into shops. No one likes any stranger's sweaty skin brush up against them, unless they see this as a fetish.
-Finally do not go on holiday in some country and expect everything to be as it is at home. It would be better you stay at home rather than going abroad as you would save loads of cash and probably avoid much of your own complaining.